After two years of planning and three months work the vision of our new worship area was completed and rededicated on 8th September 2013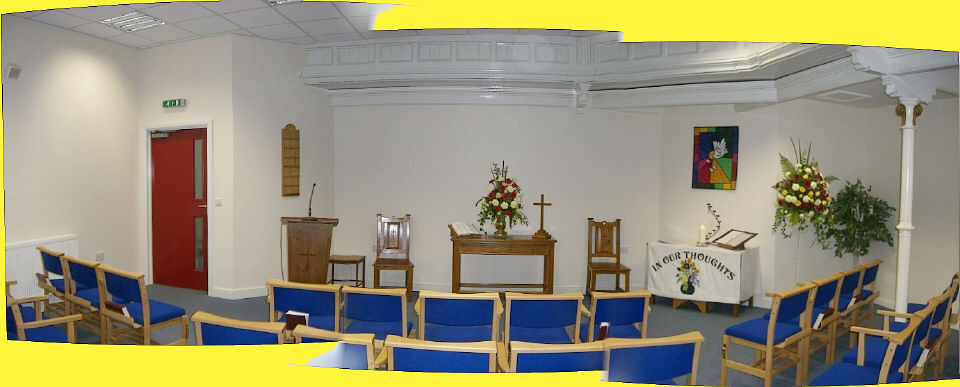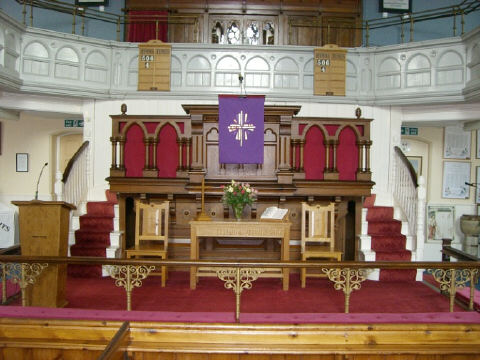 Our 130 year old, two storey, 250 seater

Wesleyan Church

has been converted to accommodate worship,

conference facilities and a disabled toilet

On the weekend of 6-8 September 2013

we celebrated the re-opening of the building with

a good old Methodist tea & coffee morning

a buffet lunch and a session singing our favourite hymns

We held three services over the weekend

during which we celebrated Holy Communion

rededicated the building for worship and rededicated ourselves in God's service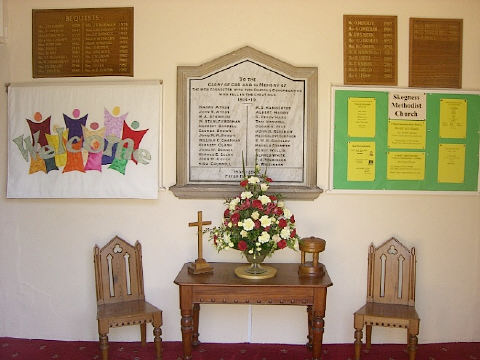 Friday. The Evening Rededication and Communion Service was well attended and was a moving experience. Partly this was because the new Church allowed the Communion to be celebrated "in the round" making us all feel involved as part of the one congregation.

Saturday. During the day more than forty-five people (and a very important dog) came to see the changes that have been made. Many of these people enjoyed a drink and a light lunch in the new Community Room. In the afternoon fifteen favourite hymns were sung with suitable gusto.

Sunday. The Morning Local Arrangements Service was well attended by many people who would later come to the Afternoon service – showing that we can still have two (or three if we include Trusthorpe) services in one day -- if that day is as special as this one was. The afternoon Communion Service almost filled the Church and was an excellent Circuit Service. The week-end's celebrations ended in true Methodist style with Tea, Coffee and Cake served in the Community Room.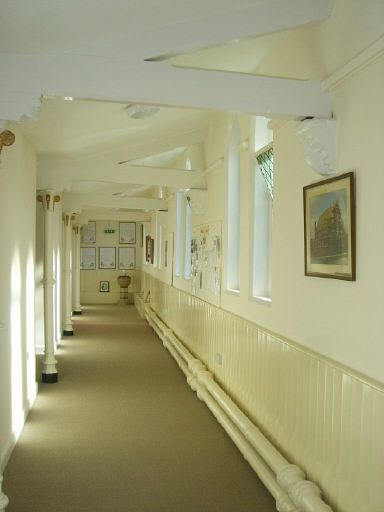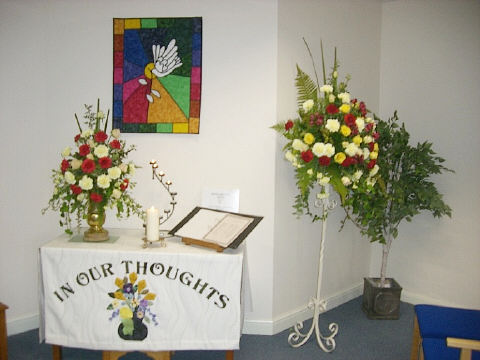 We hope that you will visit our newly rededicated church

in the near future to worship with us.

Visit Previous News Stories

Christmas Lunch & Fair 2012

Easter Sunrise Service